This month we are truly honored to introduce two committee members who are devoted to helping women in the industry, especially young professionals. Melanie Neumann and Laura Gutierrez Becerra are outstanding professionals who believe in the importance of women in leadership roles.
Melanie Neumann, Executive Vice President and General Counsel, Matrix Sciences
Melanie Neumann leverages both a juris doctorate law degree specializing in food laws and regulations and a Master's degree in food science to assist the food and beverage industry with regulatory, business, brand and public health risk management solutions in today's ever-changing risk landscape. Neumann launched her career as a food law attorney for Hormel Foods Corporation, and held similar roles at The Schwan Food Company, and the law firm of Fredrikson & Byron, all based in Minnesota where she was born and raised by her mother who was described by Melanie as "the reason I am as successful as I am today." After her initial career launch, Neumann evolved into food safety and enterprise risk management consulting roles for Pricewaterhouse Coopers and boutique food safety consulting firms before launching her own business, Neumann Risk Services, which was subsequently assumed by Matrix Sciences International, Inc.— food safety and quality experts focusing on microbiological, chemistry, analytical, residue and pesticide laboratory testing, sensory testing, data analytics and food safety risk management advisory services. (Neumann is also a member of Food Safety Tech's Advisory Board).
Laura Gutierrez Becerra, Food Safety & Quality Assurance Director, Calyxt
Born and raised in Mexico, Laura Gutierrez Becerra completed her undergraduate studies in biological and pharmaceutical chemistry and holds a Master's degree in food science and technology. Her passion for embracing a safe global food supply chain started in college while participating in a student exchange program where she saw the need to help other countries improve their food safety systems and establish a global food safety culture. Gutierrez Becerra's experience includes corporate restaurant, retail and manufacturing food sectors where she has established risk-based food safety programs and led management of quality through the product lifecycle while embracing strong partnerships with stakeholders in order achieve a shared preventative accountability.
What prompted the launch of a group that focuses on female professional development in the food safety sector?
Melanie Neumann: Melanie's commitment to empowering women has a long history, starting with encouraging women to actively participate in local and state politics to volunteering for female running programs that empower girls to realize they can always do more than they think they can. In the food safety arena, Neumann was the first female to serve in nearly every professional role she has held, so she is well aware of the trials—and the joys—of paving the way not only for herself but for other women as well. In founding and running her own successful consulting firm, she understands the courage, commitment, fears and support required to successfully navigate professional advancement in food safety, while still preserving a balance to pursue her passion. She competes in the Ironman long-distance triathlons and is participating in her ninth Ironman triathlon in April 2020.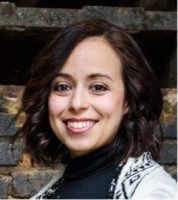 Laura Gutierrez Becerra: Raising a multi-cultural and multi-lingual family with her husband, Gutierrez Becerra embraces diversity of thought and inclusion of ideology for the establishment of a global food safety culture. Building the strengths of young women during their educational and career journeys will help build the foundation for a strong and diverse food safety community. Gutierrez Becerra also believes it is important to have male food safety leaders participate in this group to walk the audience through their experiences when bringing women along their own professional career, as well as sharing what they have learned while partnering with women in food safety roles at all leadership levels
How do you see this group positioned in the future?
Neumann: Neumann envisions a female-forward/female-centric group where women in food safety can gain mentoring, networking and volunteer opportunities, and share successes and challenges unique to women in the field. That said, she also sees a role for our male counterparts in food safety to provide insights into successful strategies and tactics for females to consider leveraging. Neumann views our field as one, but comprised of many perspectives, and is dedicated to helping ensure that each voice is heard.
Gutierrez Becerra: Based on the fact that the food industry is continually and rapidly evolving—where product launches are led by consumer trends and behaviors—Gutierrez Becerra sees and believes this social network will support women in connecting and guiding each other while learning from each others careers and challenging experiences regardless of the career level. She also believes this group can be a great venue through which to seek advice and embrace work/life balance while striving for a career path.
We invite you to join the group, For Women in Food Safety or direct message Melody Ge on LinkedIn. We welcome all the support and are constantly looking for mentors. If you are interested in mentoring the young food safety professionals, please reach out to Melody Ge, Jill Hoffman, Jacqueline Southee, Melanie Neumann and Laura Gutierrez Becerra through the group. We can do this together!