"For Women, By Women in Food Safety" is a professional group that was formed in January 2019. Comprised of outstanding female leadership, food safety professionals and students who are passionate about this field, the goal is to provide a community and networking platform for the industry to share their stories and experiences, help young professionals, and grow together. Hopefully, the lessons and challenges that are shared will prove useful throughout one's career journey.
"I see this group as means of connecting young, female food safety professionals to other females in food safety roles so they can share insights from their own experiences in their careers," says Jill Hoffman, group committee member, and director of global quality systems and food safety at McCormick & Company.
Meet the Group Founder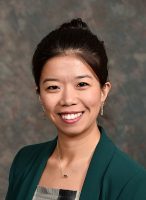 Melody Ge has 10+ years' experience in food safety and is passionate about food safety on a global scale. She holds both bachelor's and master's degrees in food science and engineering, starting her career journey with Beyond Meat as the technical director for product development and food safety and quality control. Following this position Ge established the compliance and integrity program at SQFI, and then worked as the deputy QA director at Lidl US. Currently, Ge is the head of compliance at Corvium, Inc. where she continues to foster food safety culture using advanced technology within the industry. As a non-U.S. citizen, Ge is fortunate to work with different cultures and industries, including retailers and manufacturers, using her multi-language skills and expertise in food safety. Ge believes in women's leadership and in using their strengths to be successful in their roles.
Meet Some of the Committee Members
Jacqueline Southee, North American Representative, FSSC 22000
Jacqueline Southee is an agricultural scientist with a Ph.D. in animal science.She has an academic foundation with what one might call "earthy roots". "I worked in the animal welfare arena for years before taking a career break to relocate from Europe to the USA and raise two boys. I was fortunate to have an opportunity to return to work with FSSC 22000 in 2013 and have enjoyed building the profile of the organization's certification program in North America," says Southee. "I also have experience in (and have encountered challenges) developing and evaluating standard operating procedures. This is becoming more relevant today in the food industry as regulations demand worldwide consistency in the use of standard approaches to minimizing risk and controlling hazards," she says.
One of Southee's greatest attributes is her "internationalism", her experience working professionally with different cultures and fields, and her ability to communicate with all levels of an organization. She believes that there are huge opportunities in food safety for women of all ages and a need for a range of experiences. It remains important to communicate, encourage and to share in order to cultivate the next generation of food safety professionals.
Jill Hoffman, Director of Global Quality Systems and Food Safety, McCormick & Company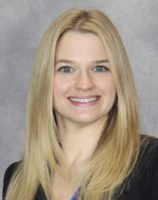 Jill Hoffman started her journey in food safety in college with a major in food science, when her exposure and desire to pursue a career in food came to her while taking a human nutrition course. Since then, Hoffman has had many roles in food manufacturing, both in food safety and quality as well as in operations management. In 2019, she completed her master's degree in food safety at Michigan State University, which resolved her dilemma of pursuing an advanced degree without having to go back to school full-time (not an option for her!). Hoffman found the online master's program was perfect for her to pursue an advanced degree in an area that truly interested her and was relevant to her career.
Currently, Hoffman works at McCormick & Co., Inc. as the director of global quality systems and food safety. At McCormick, she has been able to grow as a food safety professional as well as gain valuable experience working internationally and understanding the dynamics of working across cultures. She enjoys working to develop programs and solutions to address the ever-changing food safety and quality challenges that present themselves.
As Hoffman's career continues to grow, she has learned and values the importance of work/life balance. She actively works to ensure balance between the two, as it is so important to take care of all aspects of yourself, not just your professional self. "The things we do outside of our 'work self' can help to grow and shape us as people just as much as the formal coaching and learning that we do in our day-to-day jobs," Jill says.
What prompted the launch of a group that focuses on female professional development in the food safety sector?
Read the interview with Melody Ge, Technology Helps Your Food Safety Employees Work Smarter, Not HarderMelody Ge: I started this group because I received many questions from students about building their careers in food safety. I would love to help more, and I know my own experience is limited, so I wanted to leverage the knowledge of so many outstanding women out there. Hence, I formed this group with the hopes that it could be a resource to those who are seeking solutions in the industry.
Jacqueline Southee: I believe the food safety sector is growing exponentially with increasingly diverse requirements for a wider skill set, which needs to be communicated to young food scientists still making academic choices and building their proficiencies and talents. In addition, new opportunities are being created by this global industry that the next generation of food scientists need to be made aware of.
Jill Hoffman: I see this group as an opportunity to bring women together to share stories and challenges that have arisen throughout their careers. The group gives women an ability to learn how others have navigated both challenging and rewarding moments in their careers so that they can incorporate this awareness into their own journey. Additionally, this group will help with sharing the diverse opportunities in food safety. Everyone has a different road they've traveled to get to where they are today, and it's important to share these stories as a testament to knowing that everyone doesn't have to have traveled the same pathway in education or career experience to get into a role of ensuring food safety.
How do you see this group positioned in the future?
Ge: I would like to see this group sustain itself in the food safety industry and become a safe harbor for women to talk about their passions, experiences, challenges and learn from each other so ultimately, we all can be stronger in the industry together.
Southee: As the industry becomes more global, its success will depend on tech-savvy technologists and food scientists who have a wide range of skills, including in information science, regulations, quality management systems, economics, politics and climatology. The list is endless. We need to make sure the lines of communication are open, the opportunities are open to all and that we can help shepherd young women through.
Hoffman: I think there's a flexible vision for the group to grow into a recognized forum for women to engage in at all points in their careers. The group will grow into an active space for sharing, learning and networking among food safety professionals and female students pursuing an interest in the field of food safety.
We can do this together!
Are you interested in helping the group? Although, it's a female-focused group, we are open to all feedback, support, and partnership opportunities to grow this group together. We hope to hear from you. You can join the group, For Women, By Women in Food Safety or direct message Melody Ge on LinkedIn.
Currently, this is a LinkedIn group, and all committee members have joined voluntarily. However, with support from Food Safety Tech, we are planning on writing monthly columns for the publication, scheduling in-person meet ups at some of the industry conferences, and engaging in mentoring programs, webinars and more activities in the near future. We hope our visions can be achieved throughout the team efforts together.