From sanitation and processing to testing and analysis to transportation and imports, government requirements of companies in the food industry are changing. Many companies are already prepared for the transformation that FSMA will bring. Within food testing and analysis, expectations will be higher than ever. Companies should be able to more accurately and rapidly identify contamination in order to take immediate action. What are some of the biggest concerns in testing and analysis? What changes can we expect? In a roundtable discussion with Sample6 executives, Michael Koeris, Ph.D., founder and vice president of operations, Tim Curran, CEO, and Jim Godsey, vice president of research & development, share their perspective on the hurdles that industry is facing and how innovative technology plays an important role in the future of food safety.
Key trends:
Focus in testing shifts from not just testing and recording data, but also analyzing and communicating results. Having data analysis and reporting skills will be a critical function for the next generation of food safety professionals.
Be proactive, not reactive. If you're finding problems at the finished product level, it's too late.
The need for stronger partnerships between industry and government, especially relating to providing industry with the tools to effectively gather and analyze data in a timely manner.
Food Safety Tech: What are the current industry challenges, especially related to advances in pathogen detection technology?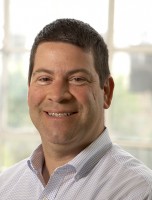 Tim Curran: When I look at food companies and food safety managers, [their jobs] have become harder to do well, instead of easier. The environment in which they're working is more challenging, and the pressures are increasing. There's more regulatory scrutiny, whether we talk about FSMA or the regulatory environment [in general], and there are more testing and inspection [expectations].
Second, the nature of the foods that we need make for the U.S. population (and I think it is a trend around the world): Ready-to-eat products. We're producing products that are more convenient for families where they won't necessarily have a cook step down the road. The kinds of foods in demand have a higher risk profile.
Third is the globalization of food supplies. Raw materials are coming in from all different directions, and there is an increasing number of shipping points. That creates more pressure, and from a food safety perspective, that is a bad thing.
"It is okay to find positives for Listeria or Salmonella in the appropriate zones that are far away from food contact surfaces. It is inconceivable to have a plant that has no actual bacterial organisms living there." -Michael KoerisFinally, there's social media. There's a lot of scrutiny from the public. Information around any kind of fear or recall is rapidly disseminated.
These factors add up to higher pressure, a higher bar, and a harder job to accomplish—and the tools and methods available to keep the plant safe and food safe are not keeping pace.
Although I think food plants want to test more at the point of contamination, it's just not possible. Unless they have a sophisticated lab, most food companies ship out samples because enrichment is required. As a result, they're getting feedback on the safety of their plant and food in two, three, or four days, depending on where they fall as a priority to that outside lab.
Jim Godsey: With FSMA, testing is decentralizing from the larger lab, which is typically staffed with experienced personnel, to the facility where those personnel don't exist. Having a test with a workflow that can be easily accommodated by someone with a high school education is absolutely critical for the field.
Michael Koeris: Visibility of data is generally extremely poor, because many people touch individual data points or pockets of data. The hand-off between the different groups is usually shaky, and the timeliness of delivering data to the operators has been a huge issue. This has been an opportunity for us: Our control offering is an operating system for environmental control. It's an open system, so it accepts both our data and other people's data, enabling visibility across an entire corporate infrastructure. Plant managers and other [users] of these systems can generate timely reports so they can see what is happening on a daily basis.
FST: In considering professional development, what skills are necessary to ensure that employees will be well equipped to address the issues discussed here?
Godsey: The role of the food safety manager becomes a much more critical and challenging role. To support that, they need better tools; they need to know with a high degree of confidence that their facility has been tested, that the testing was done at the proper times and intervals, and that the data has been analyzed in a timely manner. It's not just assay/analysis [or] reporting results anymore; it's the holistic review of those results and translating that [information] into whether or not the plant is safe at that point in time.
Koeris: The persona of the food safety manager is changing. They need to see themselves as the brand protection manager. If you have food safety issues, your brand is at risk. We need to empower the food safety manager at the local level to act, remediate and change processes.
There also has to be fundamental change in the industry in how results are viewed. Not all tests are created equal. It is okay to find positives for Listeria or Salmonella in the appropriate zones that are far away from food contact surfaces. It is inconceivable to have a plant that has no actual bacterial organisms living there. This is not a pharmaceutical production facility. Setting the wrong goals at the corporate level of zero positives disincentivizes operators to not look hard enough. You have to actually understand the plant and then make sure that you're safe with regards to your control plan.
FST: How do you expect the final FSMA rules and implementation process will impact industry?
Koeris: Most of the larger food players are already doing what FSMA mandates or will mandate. The medium and smaller processors will have to adapt and change. They have to implement better standards and more standards, more surveillance, and implement more rigorous processes. The [key] is to help them do this on a tight budget.
FSMA has increased awareness of food safety across the supply chain. It is still focused on the processors, but we know it doesn't stop there; it doesn't stop at the distributor or the retailer. Food safety has to be throughout that supply chain.
Having an understanding and awareness of all of the challenges that exist downstream—that will [lead to] the real innovation and increase in foods safety.