The foodservice and retail industry has struggled to keep up with the curveballs thrown at it during this pandemic. "Whether reopening dining rooms after extended closures or finding their footing in a world of new omnichannel ordering, quick service restaurant and fast casual managers are grappling with evolving rules and regulations, changing diner preferences, while also welcoming an entirely new workforce," says Michael Sperber, a global business manager for UL Everclean, a third-party retail food safety and sanitation audit program that helps retail foodservice businesses improve their food safety practices. In a Q&A with Food Safety Tech, Sperber discussed the evolving challenges in the foodservice and retail space over the past 15 months.
Food Safety Tech: On the issue of sanitation and cleanliness, what hurdles do restaurants and grocery stores have in the face of the pandemic and the subsequent labor shortage?
Michael Sperber: Trust in the safety and cleanliness of restaurants and grocery stores is one of the bigger concerns that must be addressed as consumers continue to navigate the pandemic. Consumers now have a higher expectation for their own health and well being, and expect establishments they visit to meet their needs and [doing so] while embracing heightened health and safety protocols.
FST: What steps should they be taking to identify and reduce potential health and safety risks?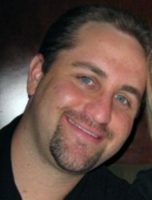 Sperber: Amidst new challenges, guidelines and expectations, restaurants continue to have the critical responsibility of offering sanitary eating spaces and food preparation practices that help prevent diners from getting foodborne illnesses. There are several ways that restaurants can do this including:
Leveraging technology to support food safety best practices.

Hand washing monitors help guide employees in proper handwashing techniques.
Internet of Things (IoT) temperature devices can monitor hot and cold food holding and service areas, instantly alerting managers when temperatures fall outside an acceptable range.
Touchless technologies like digital displays in the back of the house reduce transmission risk from employees handling food.

Auditing every location of one branded store can account for differences in employees and managers. Left unverified, the rigor of food safety practices may simply rest on the personal conviction of a single location manager, rendering it completely inconsistent across locations. It is critical that management audit each individual store for compliance with food safety best practices.
iii. Having an emergency plan, and then training for and rehearsing the plan, can help with proper mitigation of the threats of potential contamination.
FST: Discuss the role of employee training in this process, and how organizations should move forward.
Sperber: Training employees in food safety and customer interaction is a vital step in protecting employees and guests from foodborne illnesses. Employees who recently started at a restaurant when it reopened might not be aware of the dangers of foodborne illnesses or basic food safety protocols.
As restaurants reopen, when more and more guests have safety at the top of their mind, they should completely reboot their food safety programs, beginning with basics of safe food handling and foodborne illness. Repetition is a good way to reinforce the importance of food safety, and it may be beneficial to provide multiple training videos, pose questions on food safety during the interview and training process and include food safety on periodic employee reviews. Infractions among employees should result in retraining. This level of repetition communicates the importance of the issue.
A focus on employee training will help lead to a culture of food safety where everyone from the corporate CEO to the manager and janitorial staff feels accountable and can understand the consequences of failure to follow proper protocols.