The recent cyberattack that shut down meat supplier JBS should be a wakeup call to the food industry. These attacks are on the rise across industries, and food operations both large and small need to be prepared. In a Q&A with Food Safety Tech, Brent Johnson, partner at Holland & Hart, breaks down key areas of vulnerability and how companies in the food industry can take proactive steps to protect their operations and ultimately, the consumer.
Food Safety Tech: Given the recent cyberattack on JBS, how vulnerable are U.S. food companies, in general, to this type of attack? How prepared are companies right now?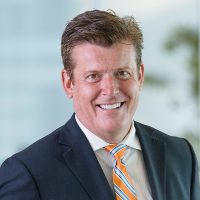 Brent Johnson: Food companies are in the same boat as other manufacturers. Cyber threats are constantly evolving and hackers are developing increasingly sophisticated delivery systems for ransomware. Food companies are obviously focused on making and delivering safe and compliant products and getting paid for them. Cybersecurity is important, but it's difficult for manufacturers to devote the resources necessary to make their systems bulletproof when it's an ancillary part of their overall operations and a cost driver. Unfortunately, hackers only have one job.
We tend to think of big tech and financial services companies as the prime targets for ransomware attacks because of the critical nature of their technology and data, but food companies are really no different. Plus, unlike tech companies and the financial services industry, food companies haven't, as a general matter, developed the robust defenses necessary to thwart attacks, so they're easier targets.
Food Safety Tech: What is the overall impact of a cyberattack on a food company, from both a business as well as a consumer safety perspective?
Johnson: It may come as a bit of a surprise to those who don't work in the food industry, but food production (from slaughterhouses to finished products) is highly automated and data driven. That's one of the lessons of the JBS ransomware attack. The attack shut down meat processing facilities across the United States and elsewhere. I work in Utah and the JBS Beef Plant in Hyrum was temporarily shut down. JBS cancelled two shifts at its meatpacking operation in Greeley, Colorado where my firm has a large presence as well, because of the ransomware attack. So, the impact on a food company's business from a successful ransomware attack is dramatic.
On the consumer safety side, a ransomware attack that impacts automated safety systems would cause significant problems for a food manufacturer. Software controls much of the food industry's safety systems—from sanitation (equipment washdowns and predictive maintenance) to traceability (possible pathogen contamination and recalls) to ingredient monitoring (including allergen detection). Every part of a food company's production system is traced, tracked, and verified electronically. A ransomware attack on a food maker would very likely compromise the company's ability to produce safe products.
Food Safety Tech: What proactive steps should food companies be taking to protect themselves against a cyberattack?
Johnson: I wish there was an easy and foolproof system for food companies to implement to protect against cyber attacks, but there isn't. The threats are always changing. The Biden Administration's recent memorandum to corporate executives and business leaders on strengthening cyber defenses is a good starting point, however. The White House's Deputy National Security Adviser for Cyber and Emerging Tech, Anne Neuberger, reiterated the following "Five Best Practices" from President Biden's executive order. These practices are multifactor authentication, endpoint detection and response, aggressive monitoring for malicious activities on the company's networks and blocking them, data encryption, and the creation of a skilled cyber security team with the ability to train employees, detect threats and patch system vulnerabilities.
Food Safety Tech: Are there specific companies within the food industry that are especially susceptible?
Johnson: Not really. Hackers are opportunistic and look for the paths of least resistance. That said, as can be seen from the recent Colonial Pipeline and JBS ransomware attacks, hackers have transitioned from the early days of going after individuals and small businesses to whale hunting. The money is better.
It's important to observe that the recent attacks have been directed at industries that present national infrastructure concerns (oil, the food supply). There's no evidence of any involvement by a foreign government in these attacks, but it's a fair question as to whether the hackers, themselves, expect that the federal government will step in at some point to assist the victims of cyber attacks financially due to their critical importance.
Food Safety Tech: Where do you see the issue of cybersecurity and cyberattacks related to the food industry headed in the future?
Johnson: Other than the certainty that the attacks will increase in both intensity and sophistication, I have no prediction. It's not a time for complacency.