Going digital is a hot topic in the food industry, but making the investment can be a tough choice for organizations. Jeremy Schneider, business development director, food safety and quality assurance at Controlant, reviews some of the factors that food companies should consider when making the decision, along with the value that digital technologies can bring from the perspective of ROI and improving food safety culture.
Food Safety Tech: For businesses that have been historically paper-driven, where do they start on the technology adoption journey?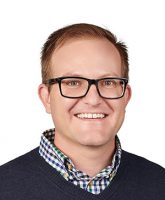 Schneider: There are a number of questions that firms, both small and large, should consider when deciding to move to a paperless operation. Have you considered what moving away from a paper-based system would mean for your enterprise? What are the perceived challenges to making this move? Or perhaps, what are the risks of not moving to digital? How would utilizing systems provide your organization with the ability to access data in transformative ways?
For organizations that are making the transition from paper documentation to digital, it is critical to develop a roadmap with tangible milestones and objectives. Although there are a variety of reasons to make the switch to digital, what is most important for your organization will determine what those are, as they will play a critical role in developing a roadmap of priorities. We often find that organizations identify a ''pain-point'' in their current process, and this is a leading driver to wanting to make a change in their process. Perhaps this is the inability to easily access information in a timely manner, or the challenges with making sense of the data that you are currently collecting. Whatever your challenges may be, begin by developing a plan, and prioritize this, as it will provide you with early positive results that will keep you working towards the goal. As you experience these early benefits from going digital, you will begin to see the value that this will bring your organization at scale.
One significant issue that many organizations face when beginning this journey is not bringing the appropriate stakeholders into a program early enough. It is critical for the success of new supply chain programs to make sure you bring in members of purchasing, logistics, quality, finance, IT, and others as early as possible so that any questions or concerns are properly vetted early in the process. In addition to this, getting buy-in from these teams at the earliest phase of a project will allow others to vet the system in their own way, potentially helping them solve challenges they have been
FST: Talk about measuring the success of a technology: How do the metrics translate into ROI?
Schneider: A question that is often raised is how to measure the success of the technology. Simply put, does the program make your life easier and solve the problem you set out to, or not? Does it meet the concise objectives that you outlined in the beginning of the process, or does it fall short in some way? If your answer to any of these questions is yes, and it does meet the objectives, then you are well on your way to defining success of your program.
Read Food Safety Tech's previous discussion with Schneider, Using Technology for Traceability Adds Dimension to Supply Chain, Promises ROIIt is critical that programs are able to show their value through their return on investment, but how do you measure this? If you have recently implemented a real-time supply chain temperature monitoring program, for instance, you may want to consider metrics such as reduced loss, spoilage, shortages, or restaurant-level outages as metrics of success. Or perhaps you would want to translate this into a dollar figure. For instance, in the previous year, your organization counted 10 rejected shipments due to suspected temperature abuse, at a loss of $500,000. In the year following your implementation, your new system was able to help the organization intervene and minimize that loss to just one rejected shipment at a cost of $50,000, thus leading to a reduced loss rate of $450,000.
In collaboration with other stakeholders in your organization, you may be able to identify additional metrics, such as reduced freight rates from optimized shipping lanes, reduced insurance premiums from reduced losses, or reduced quantities of on-hand inventories as you are able to truly manage a just-in-time supply chain. If your organization actively measures your Cost to Serve, savings within your supply chain would likely be an important data point to consider.
Beyond the identifiable money savings, consider some of the soft ROI attributes, such as enhanced collaboration with supply chain and supplier partners, improved customer loyalty, brand protection generally, and sustainability initiatives. Does your organization have goals to reduce food waste? If so, perhaps waste minimization is an important attribute to measure. When evaluated holistically, significant savings can be realized.
FST: How does technology facilitate a more effective food safety culture?
Schneider: Building an effective food safety culture is a process that requires commitment from every level of your organization. The ways that we promote food safety culture within each organization differs, from rewarding team members when they identify an unsafe practice, to actively promoting food safety throughout the organization, to encouraging quality assurance teams to identify state-of-the-art technologies and implementing them to improve the systems, programs, and processes throughout the company.
As food safety professionals, our toolboxes are filled with a variety of tools for the job, and technology as a tool is no exception. Technology should enable our organizations to be more efficient, allowing them to focus their attention on high-priority projects while minimizing work that can be automated. An example of this is setting parameters to allow organizations to work based on exception instead of requiring a review of all documentation.
As we enter the New Era of Smarter Food Safety, and the tenants of it being people-led, technology-enabled, and FSMA-based, we have a mandate to try new technologies to help solve previously unsolvable supply chain challenges. Organizations are actively pursuing real-time supply chain temperature monitoring as a way to provide insights into their cold chain and allowing them to move from reaction to a position of prevention.
Organizations are finding that investments in food safety technologies pay dividends in customer commitment over the long term. It is no longer acceptable to only meet regulatory standards. It is now an expectation that companies do anything possible within their power to assure customer safety and, per the FDA's new mandate, to help create a more digital, traceable, and safer food system.