This month I had the pleasure of interviewing Neshat Soofi, president of JIT Experts Hive, for the Women in Food Safety Column. She shared some of her inspirational experiences working with multicultural teams and companies, and how she eventually became an entrepreneur, launching her own business. "As food safety experts, our primary job is to minimize the risk of contamination in food and protect consumer health and safety. Of course, there are other aspects of our job such as contributing to the profitable growth of companies we work for. Sometimes we get caught in conflict situations with a lot of pressure on us. Most of the time it comes down to assessing risk in uncertain situations and with limited information. Even food safety situations are not black and white. To make the right decision we need to assess the risk-taking multiple factors into consideration. One thing that always helped me was to remember why I was hired and that my reason for being in a company was to minimize risk to the consumers," says Soofi. "Being a food safety professional also helped me understand business holistically, since as a food safety lead you have to work with many functions in a company, from sourcing to customer service, marketing and sales. As part of my career path, I even worked in different functions that provided me with different perspectives of business. This knowledge helped me be a better product safety and quality leader, and later helped me set up my own business, which provides consultation and expert knowledge in many areas of business."
Join Women in Food Safety for a special episode on November 5 about career development and mentorship during the 2020 Food Safety Virtual Conference SeriesSoofi was born and raised in Iran and has lived in Canada and the United States for the past 30 years. She has more than 25 years of experience in product safety, quality and development working for small to large companies like Target, Cargill and Multifoods (Pillsbury). After working with some of the largest corporations, she decided to join start-up company "Brandless" to build their product safety, quality and integrity programs from scratch. After three years working in a fast-paced, autonomous environment, she started her own business called JIT Experts Hive. She leveraged her broad and diverse background to fill a gap in the market, connecting like-minded and purpose-driven hands-on experts to companies in need of those expertise in a just in time fashion. Connecting knowledge to innovation. The mission of JIT Experts Hive is to help accelerate the growth of CPG companies in food, supplement, CBD, cosmetic/beauty and household industries by providing just-in-time expertise.
Working in consumer-packaged goods (CPG) industries including food for more than 25 years, Soofi felt fortunate with what she has learned over the years. "I learned that in order to grow and succeed, I needed to step outside my comfort zone. Every job I took was very different from the previous one. Even going so far as stepping completely out of food safety and working in other areas of business like leading data governance and business intelligence, or getting into new product categories such as personal care, cosmetics and even household cleaners. What I found was that these learnings and experiences made me a better product safety and quality expert and leader. Product safety jobs are quite unique; one is responsible for results of work of many functions with no direct control over them. The ability to understand other functions, their priorities and pressures and look at situations through different lenses helps one assess the risks better and come up with better solutions. One can also articulate the risks and benefits in a way that would be more compelling and effective," Soofi explained.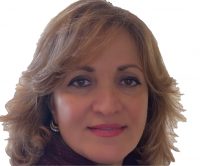 With a unique multicultural background and experience working in large corporations leading teams in different countries, Soofi advises that when working with multicultural teams one should: Learn about each country's work ethics, how to address someone (i.e., first name or with titles), what is the appropriate way of greeting and interacting during and after work hours, and the level and importance of hierarchy.
Tactical details are also important: Be cognizant of time zone differences and schedule meetings on a rotating time zone basis; in virtual meetings/calls and in the absence of getting the non-verbal cues and body language, pay more attention to pauses, silence and the importance of clear communication so things are not lost in translation or misinterpreted.
Last but not least, remember: Never assume, and never stereotype. Each person is unique and may be very different from the stereotype in their countries, so don't go with assumptions. And if in doubt, ask, because it not only helps you understand their preference, but also helps break the ice.
As a female leader, Soofi has also learned a lot from her multicultural female team members. "As Cheryl Sandberg has mentioned in her book 'Lean In', women generally have a harder time taking a seat at the table! In some cultures this feeling is even stronger due to cultural factors. What I found for myself and many great talents in my teams was that gradually pushing ourselves out of comfort zones by taking challenging assignments, leading projects and teams and being the voice and face of the team was a great way to build confidence in yourself and take your rightful seat at the table. Don't be afraid of failure and do not internalize it if it happens. Having a mentor to help you in this journey by providing advice but also constructive criticism and course correction when needed is key to success," Soofi says.
Another aspect is that as a woman, building strong negotiation skills is a must. "Whether negotiating for a new position, salary, etc., do your homework, know where the bottom line and the absolute non-negotiable variable are for you, but also understand where you can compromise. At the same time, do not be afraid of hearing "no" and do not take things personally."
Laura Gutierrez Becerra: What would be your number one piece of advice to young women professionals who are planning to be leaders in food safety?
Neshat Soofi: Don't be shy! Reach out to experienced professionals in the industry; there are plenty of higher-level peers who will be willing to help you. A good mentor is priceless. I have a personal story to share: About four years ago, I got a message through LinkedIn from someone who has just moved to the US. I had not met her before, and she asked me if we could meet and talk about the food industry and jobs in the US. We met and I happily shared my experience and advice in seeking jobs, helped her with a mock interview and resume, and anything else I could. Four years later, she is a quality assurance manager in one of the largest food companies here in the United States. We have stayed great friends, and I am so proud of her resilience and success.
Gutierrez Becerra: Is there an unforgettable story during your career journey that still has an impact?
Soofi: When I was working in Canada in food manufacturing, I was called to the processing line one day regarding a potential foreign object issue. I stopped the line to find out the root cause. At the same time there was a lot of pressure to resume production since this was an order for a major account. Under pressure, I agreed to start the line with adding inspection and controls that I knew in my guts were not sufficient. The products were shipped, and we started to get a series of complaints about foreign objects in the product. Thank god there was no injury, but as you can imagine, that major account was not happy with the situation and we lost the business with them. It was a major loss and my boss from the head office came for a visit to our plant. I tried to explain why I had allowed the production to resume and release the product because we couldn't have a late shipment. In response he asked me one question, "What's your job title?" I responded, "I am the food safety and quality assurance manager." His comment was, "I am glad you remember. Your first priority is minimizing risk to consumers and company reputation. I am sure you took that into consideration when you okayed the release, [but] if not, please remember in future". I expected him to be angry and was even prepared to be fired, but his quiet answer was more impactful. This is a lesson I remember to this day—there are rarely black and white situations in life, even in food safety. The key is to assess the risk and not let outside pressures impact your assessment and decisions.
Gutierrez Becerra: What do you hope to see in the next three to five years in terms of development and mentoring women in the industry?
Soofi: I see a need for networks like yours to connect new industry professionals regardless of gender to the more veteran experts on an as-needed basis—almost like a hotline, where food safety professionals can ask for advice and mentoring in a confidential and safe environment. This is becoming easier in a post-COVID era where virtual connections are becoming more of a norm than exception, and people from all over the world are learning to connect in ways that were not easy and personally comfortable in the past.
I also want to see a better appreciation of the importance of food safety programs in organizations, especially at leadership levels. We need to better articulate what additional values (efficiencies, better cultures, productivity, etc.) a great food safety program brings to the organization. I want food safety functions to be at the leadership tables and part of developing company strategies and directions. We can't be only remembered when bad things happen and in the middle of a crisis. Food safety and quality leaders should be at the forefront of organizational leadership, all the way to the C-suite.