How will FDA enforce the new FSMA rules? It's a question that has been circulating throughout industry over the past few months, and it will be answered at this year's annual Food Safety Consortium conference next month. Michael Taylor, JD, deputy commissioner for foods and veterinary medicine at FDA will deliver the opening plenary presentation on November 18, which will be followed by an "Ask the FDA" interactive town hall meeting. During the afternoon,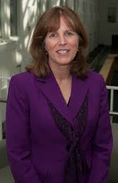 Roberta Wagner, deputy director of regulatory affairs at CFSAN will discuss FSMA implementation and FDA's strategies for gaining and maintaining industry compliance with the new rules. The agency will also be participating in several conference sessions dedicated to the FSMA rules that will be finalized by November, including:
Foreign Supplier Verification
Preventive Controls in Human Foods
Preventive Controls in Animal Foods
Produce Safety
Third-Party Auditing
Voluntary Qualified Importer Program
During the event, USDA's Food Safety and Inspection Service (FSIS) will also be answering questions related to regulatory compliance and food safety issues at a Small Plant Help Desk.
Beyond FSMA-related topics, the Food Safety Consortium conference will feature several concurrent food safety and quality assurance tracks, workshops and training programs in compliance, food manufacturing and operations, supply chain management, food labs, and foodservice and retail. Food Safety Culture is an especially hot topic right now, and the conference will address the practical ways to actually measure behavior and start taking action. Frank Yiannas, vice president of food safety at Walmart will deliver a keynote presentation, "Food Safety = Behavior" on Wednesday, November 18.