Much of the news coverage surrounding the COVID-19 pandemic mentions infection numbers and fatalities. Those are undoubtedly important for showing parts of the overall impact. However, it's easy to overlook the ramifications felt by some professionals. One recent example concerns the instances of dairy farmers dumping milk.
Numerous Factors Contributing to the Problem
The pandemic drastically and dramatically disrupted life. Many of the associated changes affected milk producers, but perhaps not in the ways people expect. As schools closed and restaurants operated on delivery or a takeaway-only basis, the demand for milk typically consumed in the food and educational sector went down.
Consider, too, that the pandemic forced the closure of enterprises that did not necessarily serve large quantities of milk every day but still likely placed ongoing orders with suppliers. For example, a daycare center might give toddlers boxes of dairy beverages each day during snack time. Coffee shops often add milk to their lattes or set out bottles for people who want to put some in their coffee.
When coronavirus cases emerged in the United States, many people panicked and flocked to grocery stores for essentials. Milk is often one of the staples people buy before winter storms hit, and they wanted it to prepare for the pandemic, too. One Target store in New Jersey sold out of its entire stock of milk in only five minutes. Stores responded by imposing per-person limits on the product.
If the demand exists, what caused the milk surplus? Part of it boils down to a lack of space at milk processing plants. A related issue is that processors typically serve particular markets. One might cater to retail buyers while another primarily addresses needs in the food service sector. They lack the infrastructure to pivot and begin accepting milk orders from a new type of customer, particularly if the milk-based product is substantially different, like sour cream versus ice cream.
A First-Time Phenomenon
Farmers discarding milk is not unheard of, but it's not something many producers do regularly. Andrew Griffith, a professor at the University of Tennessee, said that some farmers had to do it recently for the first time in careers spanning decades. He explained, "It's not that [dumping] hasn't occurred from farm to farm." Adverse weather conditions can delay pickups, and unexpected supply spoilages might lead to too much milk.
"But we're talking about a level of dumping that is not common at all. There [are] a lot of farmers that are experiencing dumping milk for the first time in their 30- or 40-year careers," Griffith said in an article published on The Counter.
The highly perishable nature of milk poses another problem contributing to the milk surplus. That aspect hit dairy harder than some other types of agricultural goods. People could put grain into silos, but storage is more complicated for dairy products.
Any exposure to higher-than-recommended temperatures causes spoilage. The subsequent risk to consumers means farmers must throw it away. Cold storage facilities are essential for the dairy industry. Statistics from 2018 indicated an average of 10.67 cents per kilowatt-hour for energy consumption at commercial facilities. However, cold storage facilities operate 24/7, so their energy needs are often higher than those of other commercial buildings.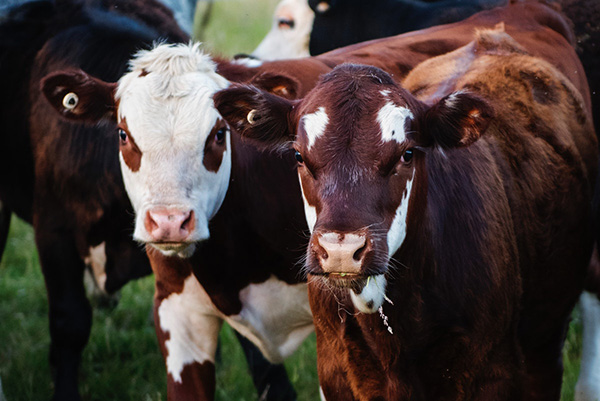 The delicate nature of the product is another unfortunate aspect that may lead to dumping milk. If a processor has no room to accept the raw goods, there's nowhere for them to go. In April The Wall Street Journal reported that in one week, producers threw out as much as 7% of the milk in the United States from that period. The same story highlighted how a specialty cheese factory saw sales of its chèvre and ricotta drop by 95% in one day.
Coping With Dairy Industry Fluctuations
The coronavirus is only one of the challenges likely to impact the dairy industry in the coming months and years. A Statista chart profiles the progressive decline of milk consumption in the United States. The average amount of milk per person in 1975 totaled 247 pounds. It plunged to 149 pounds by 2017.
There's also the issue of people showing a growing preference for plant-based milk alternatives. One industry analysis tracked sales of traditional and oat milk during mid-March. Purchases for the first category rose by 32%, while oat milk sales soared by 476%. A potential reason for that huge increase in the latter category is that supermarkets sell shelf-stable milk alternatives. Those often stay in date for months when unopened.
People can get them in the refrigerated section, too, but they may have preferred not to as they cut down their shopping trips due to COVID-19. Consumers also noticed the increasing number of milk-like beverages made from hemp, hazelnuts and other options. If a person tries one and doesn't like it, they may try a different option.
Despite those challenges, some dairy farmers anticipated favorable trends—at least before the coronavirus hit. Producers get paid per 100 pounds of milk. Katie Dotterer-Pyle, owner of Cow Comfort Inn Dairy, said 2013 was a particularly good year for the rates. Back then, farmers received about $30 for every 100 pounds, although the price has stayed at approximately $17 per 100 over the past two years.
When Might the Milk Surplus Ease?
This coverage emphasizes the lack of a quick fix for the dairy industry strain. As restaurants reopen, that change should help address the problem, but it won't solve it entirely. Some enterprises refocused their efforts to better meet current demands. One Dallas-based plant that handles dairy products more than halved its output of cardboard milk cartons and increased production of whole and 2% milk for the retail sector. It is now back to normal manufacturing runs.
As mentioned earlier, though, many processors can't make such changes. Dumping milk becomes a heart-wrenching practice for hard-working producers. Many tried to compensate by selling their least-profitable cows for slaughter or making feeding changes to reduce the animals' production. Some private entities committed to purchasing milk from farms and getting it to food banks. Other analysts say the government should step in to help.
People in the farming community support each other with tips and reassurance, but most know they could be in for a long struggle. As supply chains recovered from the initial shock of COVID-19, most people stopped panic buying, and stores no longer set product limits. Things are moving in the right direction, but the impacts remain present.
A Complicated Issue
Many state leaders have let businesses reopen, and others are following. Any step toward a new kind of normal is a positive one that should gradually help the dairy sector. However, much of what the future holds remains unknown, mainly since this is a new type of coronavirus, and scientists still have plenty to learn about mitigating it.