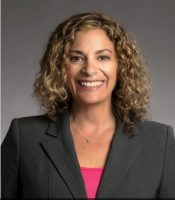 Each year the CDC estimates that more than 3000 people die as a result of contracting a foodborne illness. This month—National Food Safety Education Month—STOP Foodborne Illness is launching a fundraising campaign to educate the broader community about the issue, by encouraging participants to take 3000 steps per day.
STOP3000 begins today and runs through the entire month of September. This fundraiser will help STOP Foodborne Illness in its continued efforts to push food safety initiatives forward while engaging with key industry stakeholders, including federal regulatory agencies, food manufacturers, food retailers and the food service community.
"This is a way for everyone to participate in raising awareness about food safety," Mitzi Baum, CEO of STOP told Food Safety Tech. "It's about how you can make small changes in your daily habits to reduce the incidence of foodborne illness. People can sign up to walk, ask friends and family to post on their social media, or you can make a donation. Each day we'll push out food safety facts and information, so you're getting a little bit of knowledge every day during National Food Safety Education Month."
If you're interested in participating in the campaign, you can sign up on the JustGiving website. You can also search for and donate to current participants by typing "STOP3000" into the Search box on the JustGiving site.