The FSMA Intentional Adulteration rule provides a new level of compliance in food security and defense with specific requirements to be determined, implemented and maintained. The planning must include effective assessments on possible risk areas and steps for responding to these. Do you know the correct response to these questions?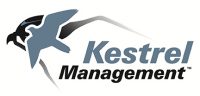 Working with Bill Bremer, principal of food safety compliance at Kestrel Management, LLC, Food Safety Tech is continuing its FSMA IQ test series. Results will be posted monthly in our Food Safety Consortium newsletter leading up to the 2017 event.
Confirm your company responsibility in meeting FSMA Intentional Adulteration rule compliance by answering True or False.