This week's question deals with recalls, every food company's worst nightmare. All types of recalls are reported in HorizonScan, making it easy to see which issues are most likely to threaten your products. We'll provide the answer to today's question in next week's Challenge.
Hazard Question #1 – What hazard category was the Number One cause of food recalls in 2019?
Hint: With HorizonScan you could find the answer to today's quiz in half a minute by doing a keyword search on the word "recall" from January 1 to Dec 31, 2019 and then sorting the results by hazard category.
Start The New Year In The Know. Take your hazard assessments to a new level in 2021 with a subscription to HorizonScan. To request updated pricing information or a free demo fill out this contact form. Let's make 2021 the safest year ever for your customers!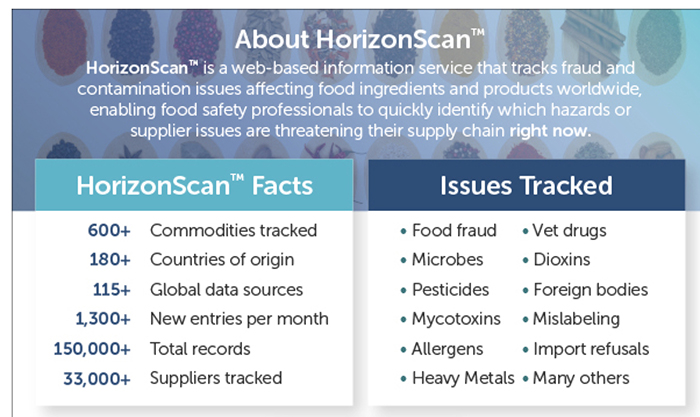 Kind regards,
The HorizonScan Team at FoodChain ID