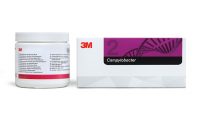 This week 3M Food Safety announced that its Molecular Detection Assay 2 test for Campylobacter received the Performance Tested Methods (PTM) Certificate number 111803 from the AOAC Research Institute. This designation validates 3M's assay enrichment broth as an improvement and/or equivalent alternative to USDA FSIS and ISO reference methods for detecting Campylobacter jejuni, Campylobacter coli and Campylobacter lari, according to a 3M Food Safety press release. The assay uses Loop-Mediated Isothermal Amplification (LAMP) technology to overcome the complex instrumentation requirements of PCR tools.
"We are excited to receive this certification from the AOAC Research Institute," said Cynthia Zook, 3M Food Safety commercialization manager. "LAMP technology continues to perform exceptionally well compared to conventional tests. We're proud to be a part of a sea-change in the industry as we continue to innovate and create technologies like this one that are as simple, accurate, fast and reliable as possible."
During the certification process, an independent lab tested the assay on several matrices, including whole raw chicken carcass rinses, raw poultry parts rinses, raw ground poultry rinses, raw turkey carcass sponges and breaded chicken nuggets.