Increased media attention and consumer awareness of verifying ingredients, detecting allergens and effectively tracing the source of outbreaks has placed much higher scrutiny on food processors and manufacturers. With the anticipated FSMA final rule on intention adulteration (Focused Mitigation Strategies to Product Food Against Intentional Adulteration) expected in late spring, having the ability to effectively detect and address product contamination and adulteration will be of significant importance to manufacturers. In preparation for the upcoming Food Labs Conference March 7–8, Food Safety Tech sat down with Craig Schwandt, Ph.D., director of industrial services at McCrone Associates, to learn how contamination is currently affecting food companies and what they should be doing to protect their products and ensure consumer safety.
Craig Schwandt will be presenting "Contaminant Particle Identification: Establishing Provenance and Complying with FSMA" at this year's Food Labs Conference | March 7–8 | LEARN MOREFood Safety Tech: What are the big issues facing the food industry related to product contamination?
Craig Schwandt: I think the biggest issue facing the food safety industry is realizing that FSMA, in its final ruling, comes with requirements to ensure food safety from farm to table. In the past, many [ingredients] were GRAs, or generally recognized as safe, so when there was a contaminant, [food companies] had a lot of liberty in disposing of the batch and weren't too concerned about where it came from.
FSMA is going to require that [food companies] keep records of what contaminants are found, how they address it and whether it's a recurring problem, and [that they] have a procedure in place to track back and [conduct] forensic analysis. In the analytical services industry we call it investigational analysis, which is a description of what actually takes place for ascertaining what the contaminant is and how it got there. That information is provided to clients so they can track back in their production process—all the way to the raw materials and then ascertain where the contaminants came from in that production chain.
The big challenge will be in recognizing that they have to start keeping records and then actually doing the investigation to determine what contaminants are there and determine where they're coming in.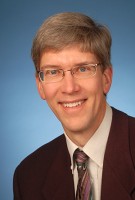 FST: Are companies taking the right steps to detect and identify contaminants in food?
Schwandt: Some of them do and some don't.  At last year's Institute of Food Technologist's conference in Chicago, there was a session on FSMA in which there were representatives from FDA, the Grocery Manufacturers Association and a major food company.  I was a little bit shocked by the food company's position.  They felt they didn't need to take all of the steps required by FSMA because they dealt directly with producers from all over the world.  They felt removing intermediaries from their supply chain sufficiently protected their products from adulteration. This seems to be oversimplifying the production and supply chain process. Even though they may directly deal with farmers, there's still opportunity from the time food stuff is harvested to being dried, placed in containers, and shipped from overseas to the U.S.—there are several steps where unintentional contaminants can arise. So to say they didn't need to look at the potential for contamination because they dealt directly [with farmers] is a bit oversimplified.  I think this perspective typifies some of the industry's viewpoint at the moment.
The Foreign Supplier Verification Program specifically addresses this concern.  Even companies that deal directly with producers and supplies in the country of the product's origin will be required to demonstrate that they tested it and verified it as uncontaminated.
The understanding and recognition by suppliers of these new regulations is the biggest issue facing the food industry right now—especially now that the final rulings have been issued and we're in the grace period before compliance with the regulation is required.
FST: What technologies are helping in the effort to fight product adulteration, especially as it relates to FSMA compliance?
Schwandt: Handheld instrumentation is making headway at identifying, at a gross scale, screening capabilities—handheld x-ray fluorescence instrumentation and handheld infrared spectroscopy, to identify things at the bulk level. Mass spectrometry methods and chromatography are exceptional at their ability to do really fast general screening for chemical adulterants. I think many of the food laboratories and food companies have in-house laboratories and screen in that general way.
In terms of some of the solid phase contaminants, I think there's a lack of in-house capability at the moment where one can use simpler [methods] like optical microscopy and another microscopy-based methods to identify the physical solid phase contaminants.
A good example is the use of magnetometers.  Many companies use large-scale process line magnetometers to highlight the presence of metal pieces in their product. A magnetometer tells you that there are metal contaminants in your product, it does not provide a specific alloy identification.  Whether one needs to go further to use additional methods and actually ascertain the composition of the alloy, is the question.  That's a new requirement—to identify what it is and then to try and assess where in the process it may have occurred. Using a microscopy-based method is advantageous because metal pieces are easily isolated and identified. Once food industry clients have an idea of what the alloy is, they can compare it to the metal alloys that make up their machinery along the way, whether it's packaging or sorting machinery, [and] essentially establish where the particles enter into the food process.