On Tuesday, December 5th, 3M Food Safety and Neumann Risk Services will host the final part of a 4-part webinar series on the Food Safety Modernization Act (FSMA). A special panel discussion of food safety experts will provide insight into how a robust food safety culture can positively impact audit preparedness and signal a culture of compliance.
Attendees will learn what a strong food safety culture looks like and how it can help comply with FSMA and the Safe Quality Food (SQF) Code. The free webinar will be recorded at the 2017 SQF International Conference in Dallas on November 9. It will conclude with a live Q&A for attendees and be offered on-demand to webinar registrants.
The first three webinars are currently available for on-demand listening at the 3M Health Care Academy, and each presents the opportunity to learn about the challenges companies are facing in operationalizing FSMA rules. The webinars offer real-world insight into how companies streamline implementation and execution of food safety plans, supply chain programs and other FSMA-driven programs.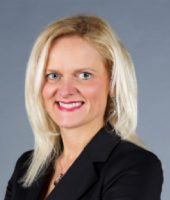 Melanie Neumann, president, Neumann Risk Services, a Matrix Sciences Company, will be moderating the panel discussion. Panelists will include:
Bill McBride, principal and managing director of Foodlink Management Services and SQFI Asia Pacific representative
Dr. Lone Jespersen, principal and founder, Cultivate
Dr. Martin Wiedmann, Gellert Family professor in food safety, Cornell University
Dr. Jay Ellingson, corporate director of food safety and quality assurance, Kwik Trip, Inc.
The webinar will take place on Tuesday, December 5 at 1:00 p.m. Central Standard Time. To sign up for the webinar, click here.