Darin Detwiler will lead a plenary session titled, "Practical Use of Blockchain in Food Safety" at the 2018 Food Safety Consortium | Learn moreOn the heels of the deadly, widespread outbreak of E.coli O157:H7 illnesses linked to romaine lettuce—and 12 years after the infamous spinach outbreak of 2006—the food industry is struggling to find the solution to prevent these outbreaks. "I think it's indicative that we need to do something different," said Melanie Nuce, senior vice president, corporate development & innovation at GS1 US, during a panel discussion about blockchain at the 2018 Food Safety Supply Chain conference earlier this month. The panel, led by Darin Detwiler, assistant dean and director, regulatory affairs of food and food industry at Northeastern University, delved into the strengths and weaknesses of blockchain, along with industry readiness and acceptance.
In its most basic form, the technology would allow for the addition of information from every step of the supply chain, from manufacturing to packaging to distribution to retail, and would incorporate elements such as auditing, inspection, batch information, certification of auditors, preventive control plans, HACCP information, and allergen identification.
"Blockchain could be the death of the document." Simon Batters, Lloyd's Register
Strengths
The increased demand for transparency and traceability could be one of the biggest drivers for the adoption of blockchain. "[Blockchain] offers us the technology for traceability," said Simon Batters, vice president of technology solutions at Lloyd's Register. "It allows us to have an immutable record of a transaction; it won't solve the food safety conundrum overnight—it's part of the tool kit that we need."
The fact that the food supply chain consists of millions of transactions, which could not be tampered with under blockchain, while the data could be used as reference points and for verification—those are strengths. However, Batters pointed out, there should be restrictions on who has permission to write the code and who has access to putting the information into a chain.
The technology would also enable smart contracts whereby shipments wouldn't be finalized if they didn't meet the conditions of a supplier, for example. "All parties to a transaction have a view to the entire chain at the same time," said Nuce. "You have real time visibility. This democratizes that."
Kathleen Wybourn, director, food safety solutions at DNV GL, calls blockchain "the birth certificate for food." From a consumer standpoint, it would provide information on a product's origin—and these days, consumers—especially millennials—are very interested in the story of food from farm to fork.
Weaknesses and Threats
The panel pointed out several areas of improvement (and unknowns that must be answered) before blockchain can be taken to the next level in the food industry.
Although the technology could aid in faster transaction times, as the size of the ledger gets larger, and it will become more difficult to manage.
Industry involvement: "If you don't get 100% participation, it's not going to be successful," Nuce said. "To have true trace back, everyone has to participate."
Blockchain platforms: Will they be able to interact and share data? What type of blockchain architecture is necessary for this?
Poor architecture
Need a better grasp on the type of data being used and how it delivers value
What impact will it have on the role of certification bodies?
Politics and the competitive element: Will certain parties seek to control this space?
Will the culture shift be a roadblock?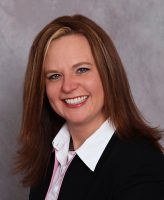 Final Thoughts from the Panel
"Nobody can really tell where this is going to go in the future. I think it's going to be part of food safety in their roles in one shape or form…I think we'll see more of where this is headed within the next 12–18 months." – Kathy Wybourn
"I think it's going to be a fast-moving dynamic area."– Simon Batters, who suggested that the organizations that embrace blockchain early may be the ones who show the way
"From an information/standards perspective, you have to have foundational business processes to support any type of technology. That's what we've learned through the pilots." – Melanie Nuce
"It's not going to make a company any more ethical… a lot of what we need already exists out there; blockchain is just a tool out there. I keep warning people that this is not the only solution." – Darin Detwiler