Consumers and industry alike want more transparency in the supply chain. In a Q&A with Food Safety Tech, Julie McGill, director of implementation and strategic accounts at FoodLogiQ explains how companies can prepare to meet the increased demands and how technology can help.
Food Safety Tech: In light of the recent outbreaks and recalls, there an increased focus on traceability. What should companies do to get ready?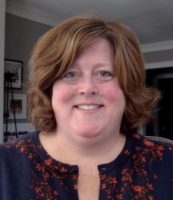 Julie McGill: There is so much that companies can do today to prepare, and they can start by assessing their current capabilities. What problems are you trying to solve? Have you identified all of your products and locations with GS1 identifiers? Are you using GS1 identifiers in your systems?
Do you have a data quality program in place? Are you able to mark all of your cases with a GS1-128 barcodes? Can you scan barcodes at receiving? At delivery? Are you sending EDI messages to your trading partners?
Those with successful programs will tell you this is a marathon, not a sprint. Securing executive support, aligning internal teams and setting expectations with trading partners is key.
Having the ability to act swiftly and with precision and accuracy is a differentiator during a recall. Trading partners who have made the investment are able to understand where these affected items are in their supply chains in seconds. These programs require a solid program, disciplined approach to implementation, and ongoing monitoring and management of the data. Companies that have committed to implementing these standards are gaining a competitive advantage today, as they are ready to meet the mandates and requirements set by their trading partners.
Register to attend the complimentary web seminar, "Supply Chain Traceability: Using Technology to Address Challenges and Compliance" | May 14, 2019 | 1–4 pm ETFST: Is it actually possible to trace products to the source? Can we trace produce back to the field or fish back to the oceans?
McGill: Yes, it is possible to trace products back to the source. Growing consumer demands and regulatory requirements, such as FSMA and SIMP, have led to the need for more detailed information about food and its origins. To achieve this, it's imperative that companies standardize business practices, product identification and item data to enable interoperability across solutions and systems.
There has been tremendous work done by industry stakeholders to address traceability. They've mapped their entire supply chains, identified the key data elements and critical tracking events to be captured to enable full chain traceability. GS1 US hosts initiatives in foodservice and retail grocery, plus there are a number of industry-run initiatives, including the Produce Traceability Initiative (PTI), Supply Chain Optimization (SCO2), and Global Dialogue for Seafood Traceability. Food industry partners agree that full chain traceability will be achieved through education, industry input, and the use of standards.
FST: When talking about traceability, blockchain is part of many conversations today. How does it differ from existing solutions?
McGill: Blockchain is an emerging technology that offers a way for companies to transact with each other and share information in a secure manner. What makes blockchain unique is that it is a shared, immutable ledger that records all the transactions in chronological order that cannot be altered or deleted. While this approach holds promise on raising transparency in the food industry, there is much yet to be tested and validated on its real-world application within the food chain.
The most common use case for blockchain in the food industry has been traceability. As blockchain technology, solutions and use cases are evolving, industry partners have come together to discuss it's capabilities and use. We host a Blockchain Consortium, bringing our members together to explore blockchain. Industry groups are coming together as well, such as GS1 US, who is hosting a cross-industry discussion group to help companies better understand the transformative qualities of blockchain, including the use of GS1 Standards.
Blockchain has also made clear the need for companies to automate their record keeping and traceability systems and to eliminate the manual, paper-based processes that often slow down the resolution of a food safety outbreak or issue.
Blockchain is not a "light switch" solution. What's widely misunderstood is that in order to achieve full chain traceability, all partners across the supply chain will need to implement processes to capture and share this critical tracking event data.
FST: Additional comments are welcome.
McGill: Foodservice companies share common drivers and common goals which improve the reliability of product information, lower costs and reduce risk. There are numerous benefits that can be realized once you have access to accurate and complete traceability data, including:
Limiting the scope and costs of recalls
Quicker and more accurate product withdrawals
Full visibility across the supply chain
Speed to market
Improved business intelligence
Creates operational efficiencies
Enhanced inventory management