The global supply chain is only getting more interconnected and complex, and with that, the need to improve food logistics strategies has never been greater. The role of technology in providing greater accuracy, traceability and transparency continues to be a critical component in food logistics management—and the matter becomes more urgent when dealing with perishable food products. Shipping these products requires stringent cold chain controls to prevent spoilage. In a Q&A with Food Safety Tech, Oren Zaslansky, CEO of Flock Freight, discusses how more thoughtful food logistics strategies can ultimately save companies time and money, as well as get products on store shelves faster.
Learn about how to manage supply chain challenges during Food Safety Tech's upcoming virtual event on Supply Chain Hazards | May 18, 2021 @ 12 pm ET | Register nowFood Safety Tech: How is technology helping food companies solve the logistical challenges triggered by the pandemic?
Oren Zaslansky: Shipping perishable or fragile goods is no easy task. Shippers must maintain tight controls over every aspect of the shipping process—from timing to handling—to avoid damage or compromised product integrity. When things go wrong, rejected shipments can cost money, and food safety concerns can cost business. A recent survey of shippers across the United States found that 100% of respondents reported that their LTL freight arrived late in 2021, and 100% had to remanufacture and reship goods due to damage.
Luckily, there are food transportation methods that lower the risk of product damage and spoilage due to delays. Right now, food manufacturers typically choose between truckload (TL) and less than truckload (LTL) shipping, but they should instead consider shared truckload (STL) for freight that can't fill an entire trailer to capacity. Speed to shelves is key for food shippers and traditional LTL has as low as 40–70% on-time service. Meanwhile, STL has a 94% average on-time performance.
STL places shipments (from multiple shippers that are traveling on a similar route) onto the same truck, optimizing the best possible routes so freight never loads or unloads between pickup and delivery. To achieve this, an STL solution can use advanced algorithms to analyze hundreds of thousands of shipments, with the goal of combining freight into terminal-free loads that fill trucks to capacity. This minimizes potential delays and reduces damage to 0.1%. Trucks are filled to capacity, reducing the cost of shipping midsized freight, while maximizing carriers' earnings, eliminating unnecessary mileage, and contributing to a more sustainable supply chain.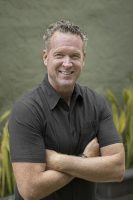 FST: Are there particular sectors of the food industry that can benefit more from these technologies?
Zaslansky: Any perishable and fragile foods are an obvious answer, but this technology can be deployed for any type of food or beverage, and even for companies that create packaging for foods and beverages. Any sector that has difficulty filling its trucks to capacity, yet has strict product integrity and delivery timeframes, is the right fit for technology that enables shared truckloads at scale.
FST: How can logistics companies work with food manufacturers to ensure the most effective method/solution is implemented when shipping products?
Zaslansky: As COVID cases start to fall, people will start eating out again, putting pressure on restaurants, which will ultimately lead to truck shortages because everyone will need them. The number one way to combat this will be to make sure each truck is filled to capacity and rely on technologies that optimize routes that will get them where they need to go in a timely manner.
For shippers, shared truckload service enables them to only pay for the space they need (versus paying for space they can't fill), and for carriers, optimizing their truck and driver schedules to make the best use of their fleet will help them stay ahead.
The above technology that enables shared truckloads at scale will help food shippers track perishable shipments and spot inefficiency in their food and beverage supply chains. By working with the right partners and implementing sound food logistics strategies, shippers can better understand weak spots in their supply chains, more quickly implement solutions, and more effectively protect the freshness or integrity of perishable and fragile goods.