The ongoing pandemic, food fraud, food insecurity, supply chain disruptions and shortages, maintaining and fostering a robust food safety culture, and foodborne illness outbreaks kept the food industry very busy last year. Looking ahead to 2022, these challenges will continue, but many food companies are becoming better at forecasting and course correcting. During a recent interview with Food Safety Tech, Waylon Sharp, vice president and chief operating officer at Bureau Veritas, discussed trends affecting food safety this year, along with how companies should respond to incoming challenges.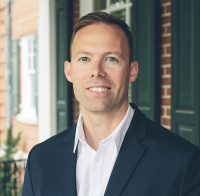 Food Safety Tech: What challenges did food companies face in 2021 and how can they apply their lessons learned in the new year?
Waylon Sharp: Supply chain disruptions were a big challenge for food companies in 2021, as much of the North American food system is reliant on production or raw materials from international locations. This theme will continue into 2022, as logistics become more costly and challenging from a labor perspective, food companies will naturally gravitate to exploring alternatives. This shift in supply will increase the need for verification of product quality and safety of new suppliers. In addition to, or alternatively, some producers may choose more local options to reduce delays and increase stability of supply.
FST: What are the key trends impacting food safety in 2022?
Sharp: This year we'll see food safety impacted by sustainability, consumer preferences and health and wellness:
Sustainability: Connecting with a purpose will be a key driver for both attracting new customers and enticing top talent to join food organizations. All aspects are critical, including sourcing raw materials, the packaging used, and minimizing the CO2 footprint in production and logistics. Consequently, I suspect there will be bad actors that see the advantage of appearing to be responsible but not doing what they say. Services that hold these organizations accountable will likely continue to grow.
Consumer Preferences: Migration to hyper-local, community supporting businesses can be directly correlated to the COVID financial fallout. Buying local helps support the areas we reside in, and this trend will likely persist. The feel-good support should also result in fresher product with less supply chain challenges for consumers.
Health & Wellness: Sustainable, plant-based products are expanding in prevalence. Traditional meat alternatives witnessed an increase in volume and new entrants such as seafood alternatives also grew in consumer acceptance. I expect more to launch in 2022 to meet the rising demand for healthy and environmentally conscious alternatives.
FST: What technologies will play a role in helping food companies tackle their biggest hurdles this year?
Sharp: Technology will continue to play an important role in the industry this year. Additional automation and digital tools to manufacture, assess food quality and safety, and distribute food are all likely to grow. Staffing challenges will continue to impact those highly manual production environments and the more work that can be performed without human intervention will gain favor over labor-intensive functions. In addition, remote audits and inspections allow for an experienced individual to assess a situation without traveling and being present on-site to limit human contact.