The Chicago Section of the Institute of Food Technologists (CSIFT) and Innovative Publishing, LLC, publisher of Food Safety Tech and organizer of the annual Food Safety Consortium, have entered into a Memorandum of Understanding (MOU) in support of each organization's key industry events at the end of this year.
CSIFT will be holding its Annual Suppliers' Night on Wednesday, November 1 at the Donald E. Stephens Center in Rosemont, IL. More than 500 organizations exhibit at the event, which is free to attend. "The Chicago Section IFT is the oldest and largest of the IFT sections. We are proud to host the largest regional suppliers night that draws over 3500 professionals to the Chicagoland area from around the country," says Joy Dell'Aringa, business development manager at bioMérieux Food Pathogen and Quality Indicator Solutions. "This year, in addition to the Suppliers Night Expo, we are also hosting valuable scientific and professional development pre-show sessions."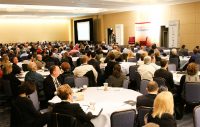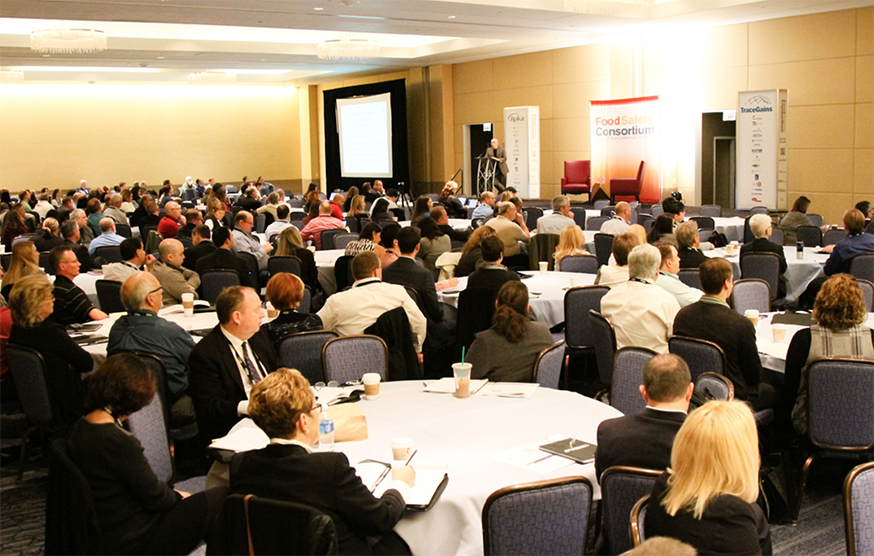 CSIFT members will receive 10% off registration to the 2017 Food Safety Consortium, which will be held at the Renaissance Schaumburg Convention Center in Schaumburg, IL from November 29–December 1. The conference begins with a plenary presentation by Stephen Ostroff, M.D., deputy commissioner for foods and veterinary medicine at FDA, followed by a town hall.
Pre-conference workshops begin on Tuesday, November 28 and run through the morning of Wednesday, November 29. Educational courses include the Certified in Comprehensive Food Safety Credential Exam Review Course, a FSVP workshop, a food defense workshop, a PCQI human food blended workshop (FSPCA curriculum) and SQF Information Day.
"The Food Safety Consortium was launched in the Chicago area for multiple reasons, and we consider Chicago our home," says Rick Biros, conference director and president of Innovative Publishing. "The Chicago Section of the Institute of Food Technologists represents a large group of local food safety professionals and this partnership provides CSIFT members benefits to a focused food safety event. The 'Consortium' is a collaboration of multiple organizations, and we are honored to have the CSIFT as part of the team. This partnership commits the Food Safety Consortium to the Chicago area for the foreseeable future."
"The CSIFT is pleased to partner with the Food Safety Consortium. This will bring value not just to our membership base, but to the food safety community as a whole," says Dell'Aringa. "We hope this partnership leads to increased collaborations and engagement between our shared member base and the food science community."