Food fraud is a recognized threat to the quality of food ingredients and finished food products. There are also instances where food fraud presents a safety risk to consumers, such as when perpetrators add hazardous substances to foods (e.g., melamine in milk, industrial dyes in spices, known allergens, etc.).
FSMA's Preventive Controls Rules require food manufacturers to identify and evaluate all "known or reasonably foreseeable hazards" related to foods produced at their facilities to determine if any hazards require a preventive control. The rules apply both to adulterants that are unintentionally occurring and those that may be intentionally added for economically motivated or fraudulent purposes. The FDA HARPC Draft Guidance for Industry includes, in Appendix 1, tables of "Potential Hazards for Foods and Processes." As noted during the recent GMA Science Forum, FDA investigators conducting Preventive Controls inspections are using Appendix 1 "extensively."
The tables in Appendix 1 include 17 food categories and are presented in three series:
Information that you should consider for potential food-related biological hazards
Information that you should consider for potential food-related chemical hazards
Information that you should consider for potential process-related hazards
According to the FDA draft guidance, chemical hazards can include undeclared allergens, drug residues, heavy metals, industrial chemicals, mycotoxins/natural toxins, pesticides, unapproved colors and additives, and radiological hazards.
USP develops tools and resources that help ensure the quality and authenticity of food ingredients and, by extension, manufactured food products. More importantly, however, these same resources can help ensure the safety of food products by reducing the risk of fraudulent adulteration with hazardous substances.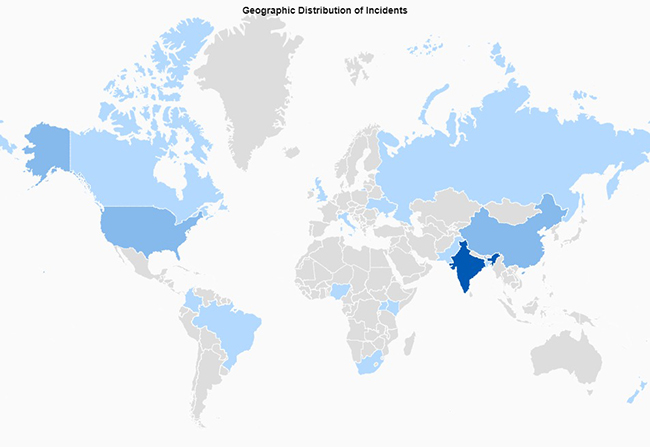 Data from food fraud records from sources such as USP's Food Fraud Database (USP FFD) contain important information related to potential chemical hazards and should be incorporated into manufacturers' hazard analyses. USP FFD currently has data directly related to the identification of six of the chemical hazards identified by FDA: Undeclared allergens, drug residues, heavy metals, industrial chemicals, pesticides, and unapproved colors and additives. The following are some examples of information found in food fraud records for these chemical hazards.
Undeclared allergens: In addition to the widely publicized incident of peanuts in cumin, peanut products can be fraudulently added to a variety of food ingredients, including ground hazelnuts, olive oils, ground almonds, and milk powder. There have also been reports of the presence of cow's milk protein in coconut-based beverages.
Drug residues: Seafood and honey have repeatedly been fraudulently adulterated with antibiotics that are not permitted for use in foods. Recently, beef pet food adulterated with pentobarbital was recalled in the United States.
Heavy metals: Lead, often in the form of lead chromate or lead oxide which add color to spices, is a persistent problem in the industry, particularly with turmeric.
Industrial Chemicals: Industrial dyes have been associated with a variety of food products, including palm oil, chili powder, curry sauce, and soft drinks. Melamine was added to both milk and wheat gluten to fraudulently increase the apparent protein content and industrial grade soybean oil sold as food-grade oil caused the deaths of thousands of turkeys.
Pesticides: Fraud in organic labeling has been in the news recently. Also concerning is the detection of illegal pesticides in foods such as oregano due to fraudulent substitution with myrtle or olive leaves.
Unapproved colors/additives: Examples include undeclared sulfites in unrefined cane sugar and ginger, food dyes in wine, and tartrazine (Yellow No. 5) in tea powder.
Continue to page 2 below.