The detection and mitigation of foodborne illness-causing pathogens continue to be a challenge for all aspects of the food industry from farm to fork. Join Food Safety Tech and the Center for Foodborne Illness Research and Prevention at the Fawcett Center at The Ohio State University on April 3-5 in Columbus, Ohio, for three days of food safety hazards education.
The Food Safety Tech's Hazards Conference + CFI Think Tank brings together leading minds in industry and academia for two days of practical education on the detection, mitigation, control and regulation of key food hazards, followed by discussion geared toward identifying gaps for research and innovation. The program includes:
The USDA's Proposed Approach to Salmonella Control in Poultry Products
Sandra Eskin, Deputy Under Secretary for Food Safety, Food Safety and Inspection Service, USDA
Sandra Eskin leads the Office of Food Safety at the USDA, overseeing the Food Safety and Inspection Service (FSIS), which has regulatory oversight for ensuring that meat, poultry and egg products are safe, wholesome and accurately labeled. Prior to joining USDA, Eskin was the Project Director for Food Safety at The Pew Charitable Trusts in Washington, D.C. She also served as the Deputy Director of the Produce Safety Project (PSP), a Pew-funded initiative at Georgetown University from 2008-2009.
Salmonella: What We've Learned and Remaining Gaps in Detection and Mitigation
Barbara Masters, Vice President, Regulatory Policy, Food & Agriculture, Tyson Foods
Dr. Masters is the Vice President of Regulatory Policy, Food and Agriculture at Tyson Foods, Inc., where she provides regulatory vision and support for food safety and quality policies and procedures. She serves on the Board of Directors for the Partnership for Food Safety Education and the Steering Committee for the Global Food Safety Initiative. Dr. Masters spent nine years as a Senior Policy Advisor at Olsson Frank Weeda, where she worked closely to advise with the meat and poultry industry to ensure regulatory compliance, and served as Administrator of the USDA FSIS.
The Legal and Financial Risks of Food Safety Hazards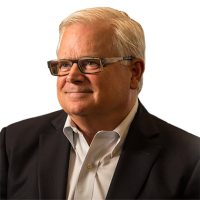 Bill Marler, Food Safety Attorney, Marler Clark, The Food Safety Law Firm
An accomplished attorney and national expert in food safety, William (Bill) Marler has become the most prominent foodborne illness lawyer in America and a major force in food policy in the U.S. and around the world. Marler Clark, The Food Safety Law Firm, has represented thousands of individuals in claims against food companies whose contaminated products have caused life altering injury and even death.
Shawn Stevens, attorney with the Food Industry Counsel, LLC
Stevens is a nationally recognized food attorney and founding member of the Food Industry Counsel who has dedicated his firm to "Going All-In for Food and All-Out for Those Who Produce It." He works closely throughout the U.S. and abroad with food industry clients (including the world's largest growers, processors, restaurant chains, distributors and grocers) helping them protect their brand by complying with FDA and USDA food safety regulations, reducing food safety risk, managing recalls, and defending high-profile food safety cases.
Mitigating the Risks of Salmonella and Listeria in Your Facility & Products
Sanjay Gummalla, Vice President, Regulatory & Technical Affairs, American Frozen Food Institute
Gummalla has broad industry experience in food science, food safety, and nutrition. He is in the forefront of coordinating Listeria monocytogenes prevention and control programs and policy efforts on behalf of the frozen food industry. Prior to joining the American Frozen Food Institute, Gummalla served as VP of product development at Zentis NA. He currently serves on key committees representing the industry, including advisor on the U.S. Agricultural Trade Advisory Committee for Processed Foods, a committee member on IAFP's Journal of Food Protection, President of the Capital Area Food Protection Association, and chair of the International Food Science Certification Commission.
Rashmi Rani, Senior Manager of Food Safety and Quality Assurance, Schwan's Home Delivery
Rani has more than 18 years of experience in the food and beverage industry. In her current role she manages food safety programs, QMS, SQF of Florence facility, USDA and FDA compliance, and training. She works with cross functional teams on continuous improvement projects including reduction of nonconformance product cost and rework cost reduction. Prior to joining Schwan's, Rani worked with AB-Inbev, BakeCo, McCormick Inc. and Wornick food (Baxter's North America).
Application of Ozone for Decontamination of Fresh Produce
Al Baroudi, Ph.D., Vice President of Quality Assurance & Food Safety, The Cheesecake Factory
In addition to his current role, Dr. Baroudi has conducted workshops, published White Papers and introduced the HACCP program to developing countries on behalf of the U.S. government. He is the recipient of Borden's "President Award", the Sani "Food Safety Champion Award", and the "Outstanding Food Safety Program Innovation Award," and the Southern California IFT "Distinguished Achievement Award." In 2022, NR News named, Dr. Baroudi as one of the top 50 most influential restaurant executives in the country, and The NRA presented him their inaugural Lifetime Achievement Award for "Outstanding Leader in Food Safety." He was instrumental in passing the Food Facilities Sanitization Bill "AB 1427" in the California State Assembly that cleared the way for the ozone to be approved in California Cal Code (2012).
Ahmed Yousef, Ph.D., Department of Food Science & Technology, Ohio State University
Dr. Yousef earned his Ph.D. in Food Science from University of Wisconsin-Madison. He worked as a postdoctoral researcher at the University of Wisconsin-Madison before joining Ohio State as an Assistant Professor in 1991. Since the late 1990s, Dr. Yousef and his research team have worked to develop methods to pasteurize shell eggs and to decontaminate fresh produce while maintaining products' fresh qualities. His ozone research led to developing methods to decontaminate spinach, apples, and other fresh produce. As a result of this research, Dr. Yousef established the largest ozone research laboratory in the U.S. at Ohio State.
Biofilm Prevention and Control Practices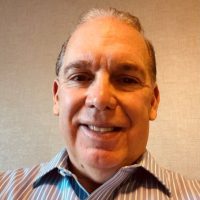 Charles Giambrone, Food Safety Manager, Rochester Midland
Giambrone received his M.S. degree in Microbiology from Rutgers University in 1978, where his research focus was applied and environmental microbiology. In his current and previous roles as VP & Sr. Technical Support Manager for Rochester Midland Corp, he provides applied research and technical support in the whole area of food safety and sanitation including processing and preparation, membrane cleaning, and water treatment systems plus supervision of R & D projects. Giambrone has a broad and in-depth expertise in the areas of hygiene, disinfection, and biocides. This includes working with systems to remove or prevent biofilm formation in food processing and water system lines as well as other applications.
View the full agenda and register here.